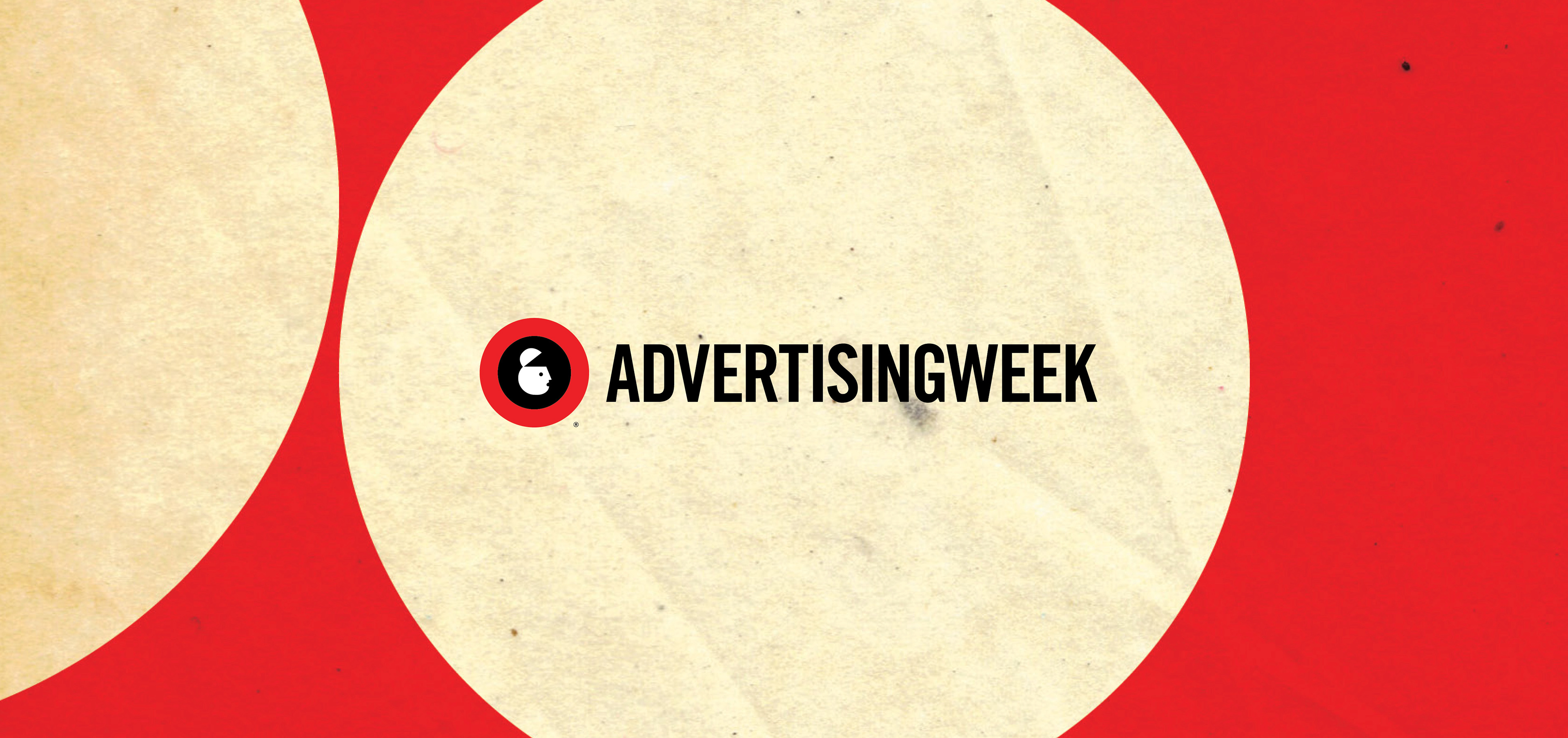 Advertising Week is the premier event for marketing, brand, advertising, and technology professionals. Now in five different major cities across the globe – New York, London, Tokyo, Mexico City and Sydney – each edition of Advertising Week presents endless opportunities to learn, network and liaise with the industry's best. We worked to promote the New York City events, panels, and conferences.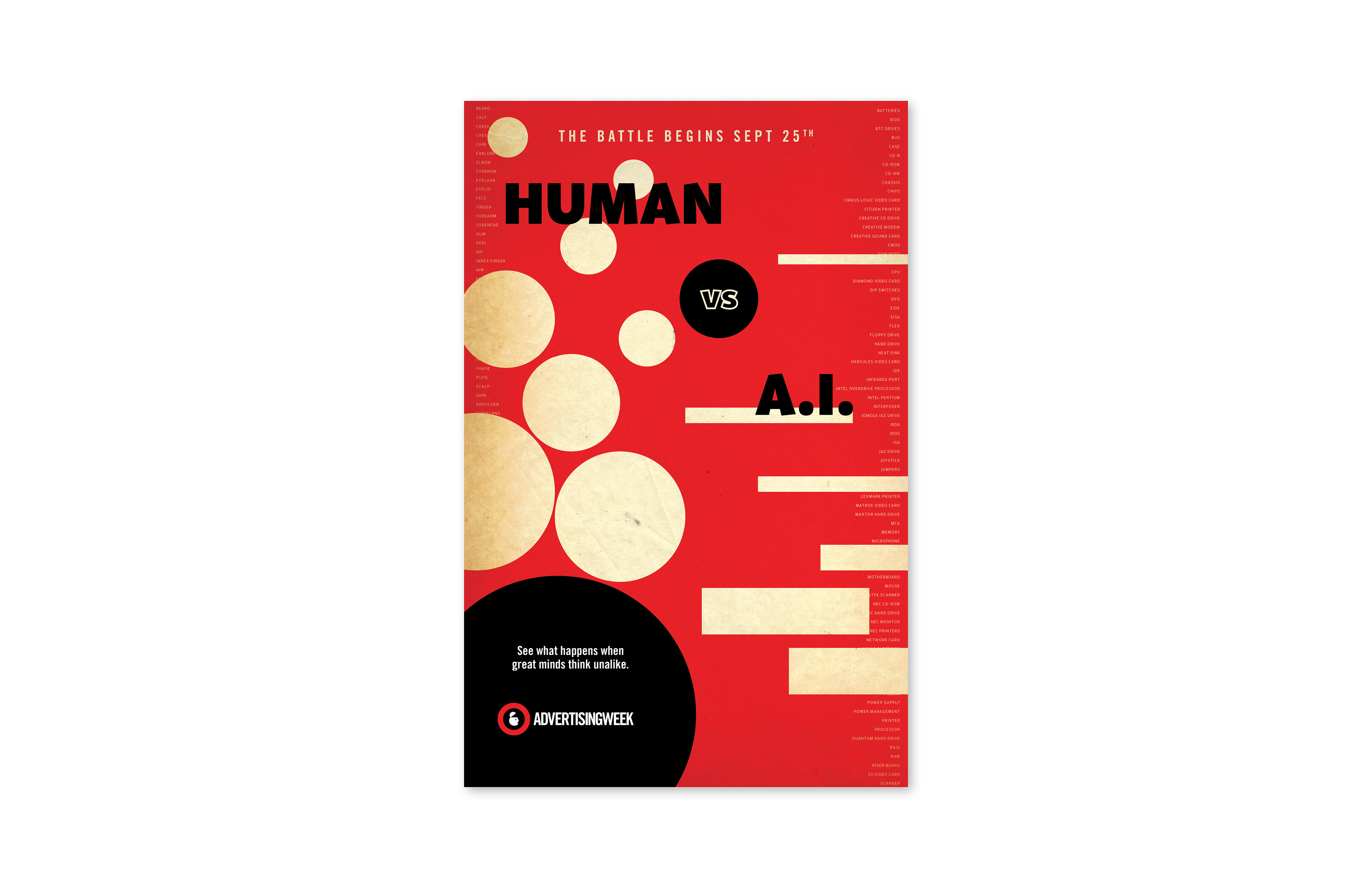 The Advertising Week panels are known for their exciting, intense debates and conversations. A large part of the New York City campaign was devoted to showcasing the passionate panels.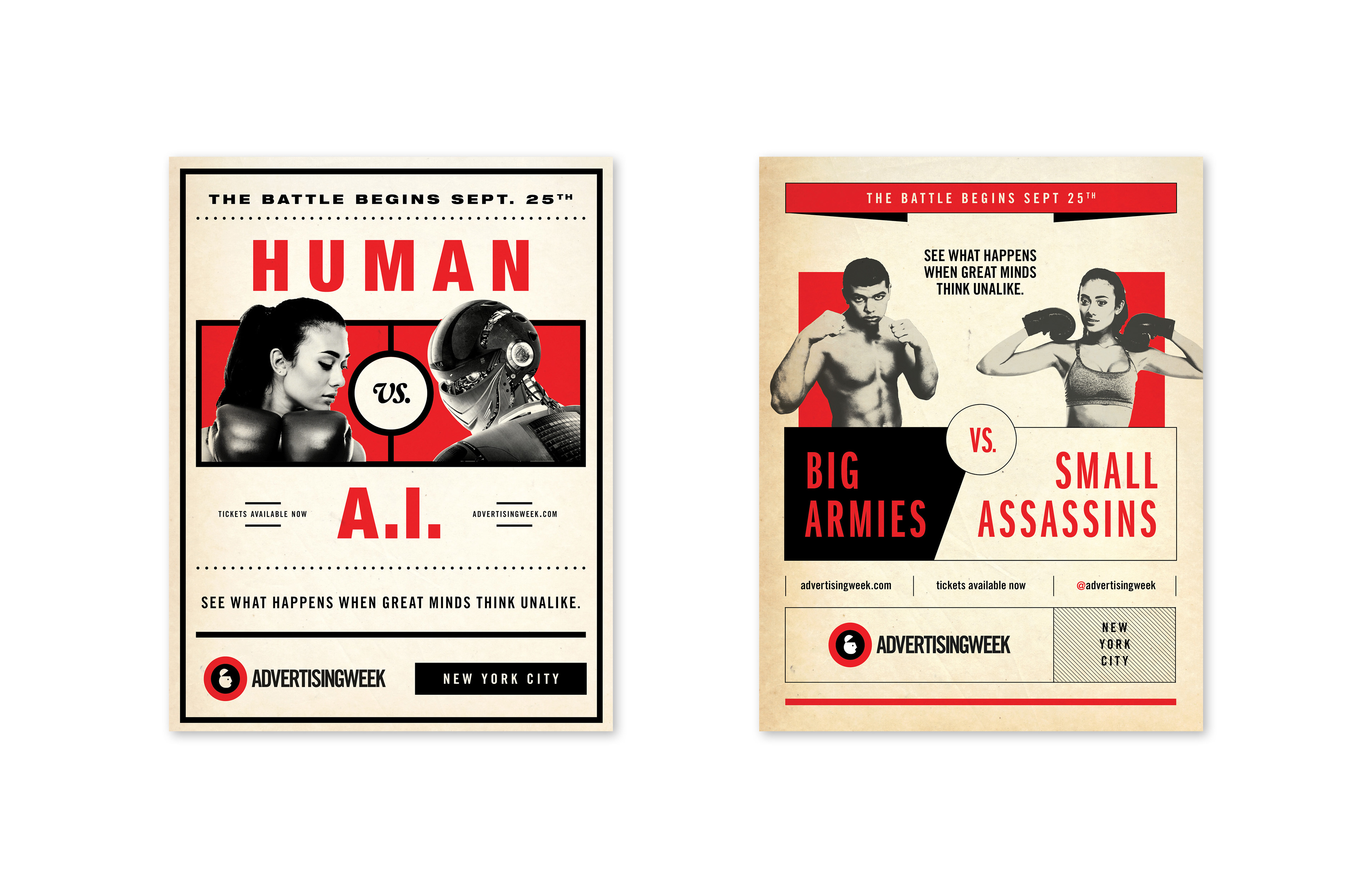 The lead campaign (directed by Maya Kagan) drew from the people that Advertising Week attracts. The greatest minds in the industry flock to this hub of entertainment and debate—their unity and sharp contrast is illustrated in the graphics that follow.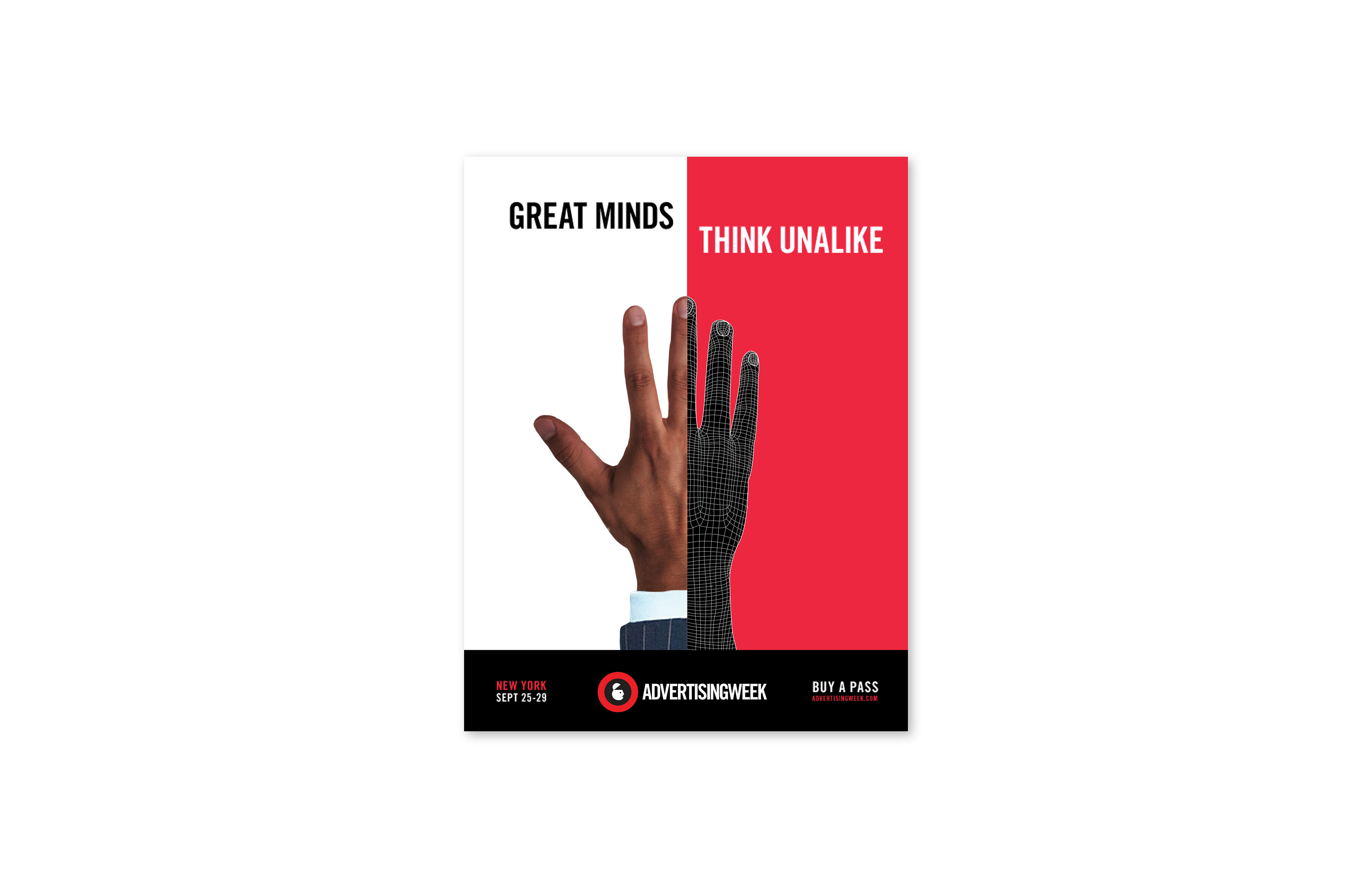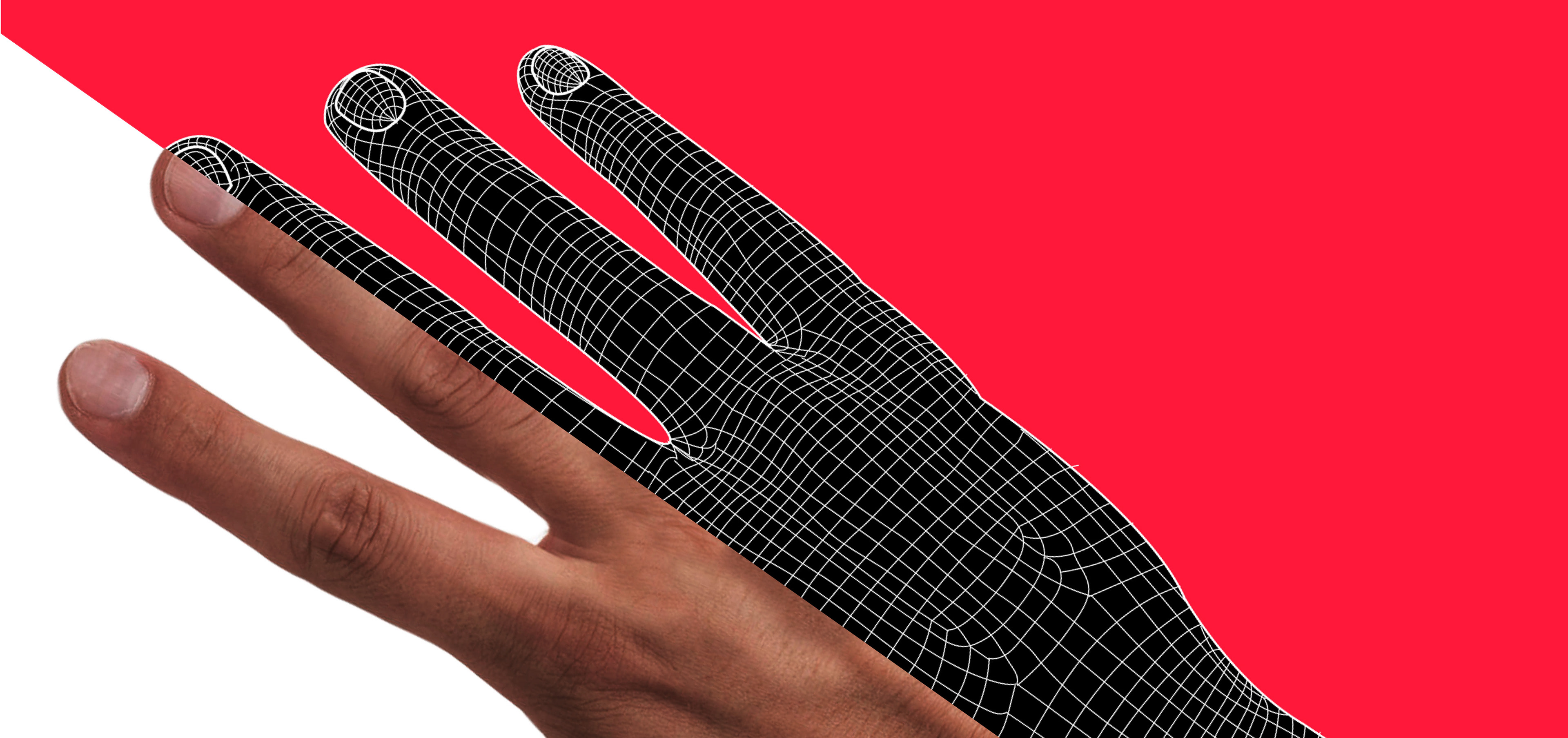 produced for BARKER Advertising
roles: art direction, design
Creative Director: Sandi Harari
Associate Creative Director: Maya Kagan
Account Manager: Alex Luetkemeyer
​​​​​​​
Team Members: Nicolle Diiorio, Alex Taylor