We're breaking up with expensive stock. Storyblocks offers high-quality photos, video, and audio—all with a twist. It's unlimited. Just as streaming music revolutionized one industry, Storyblocks is the Spotify for stock resources.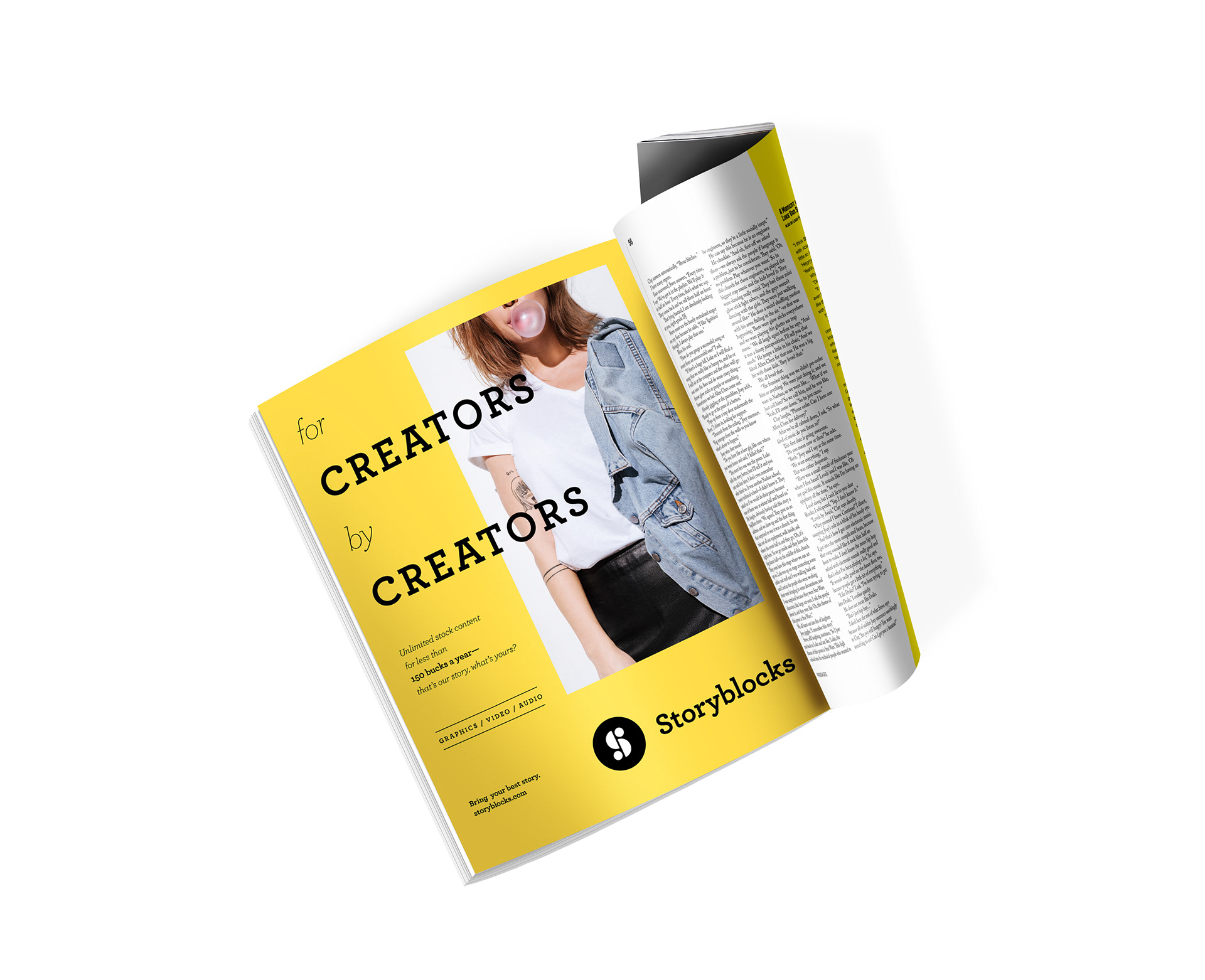 With an easy-to-use platform and the latest formats—like VR and 360° video—Storyblocks provides all the building blocks for your stories. This is stock for creators, made by creators.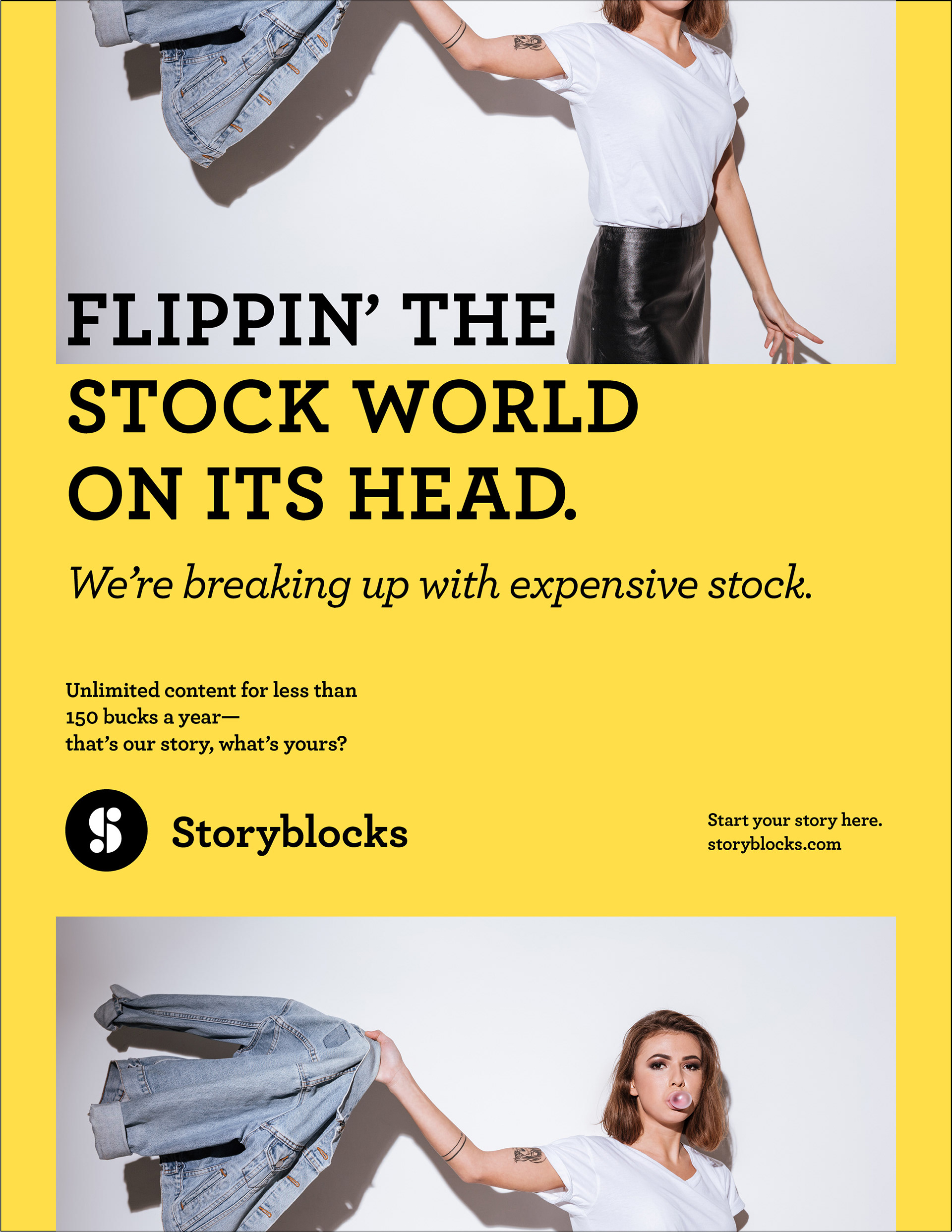 The initial launch campaign focused on the no-nonsense consumer experience. Later pieces evolved to promote the creator's role. With ease of access as the priority, Storyblocks can cater towards the need-it-now users and the more in-depth subscribers. It's a win-win.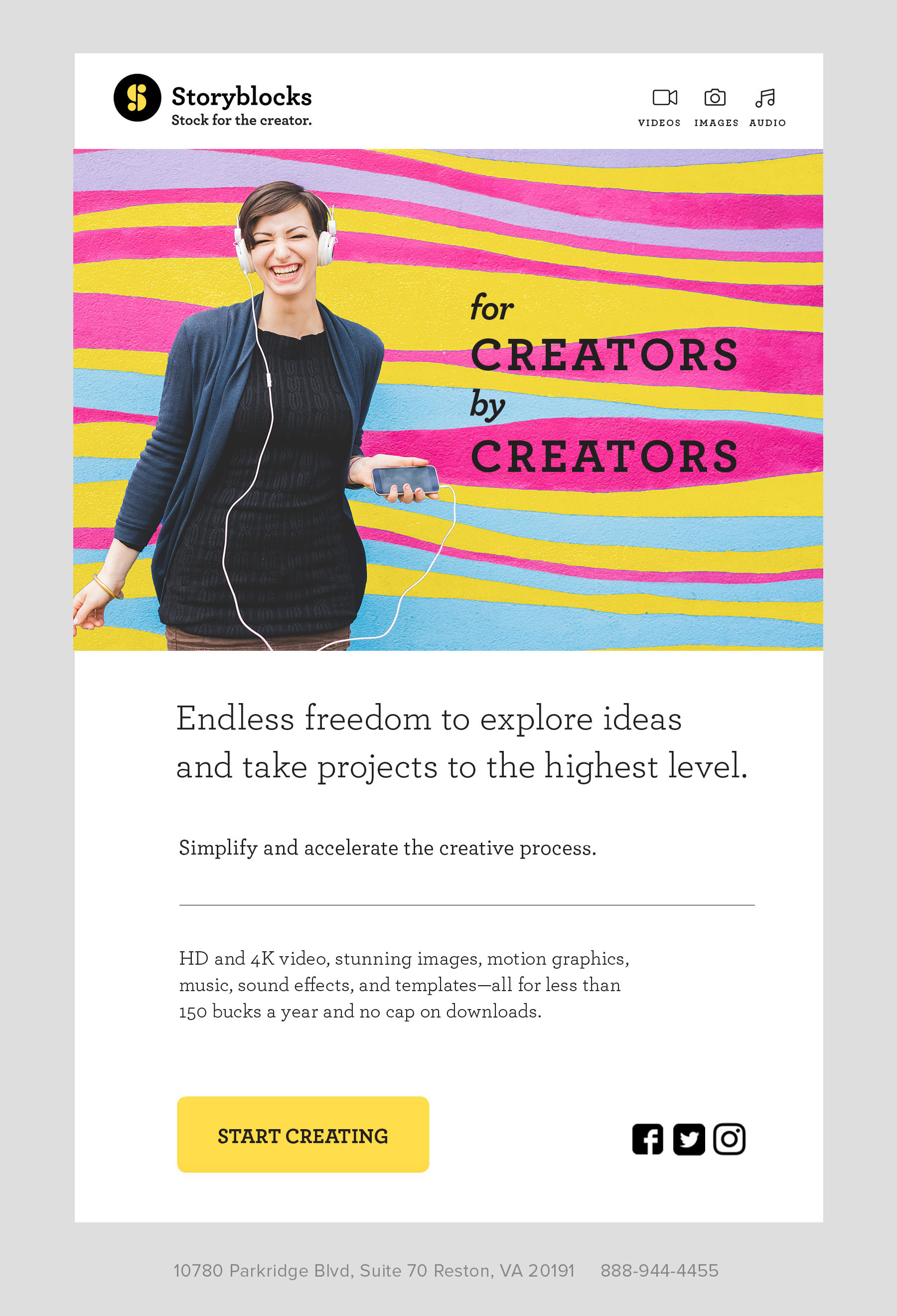 Content from Storyblocks is used by NBC, The History Channel, ABC, USA, the Weather Channel, the Travel Channel, Discover, National Geographic, & MTV.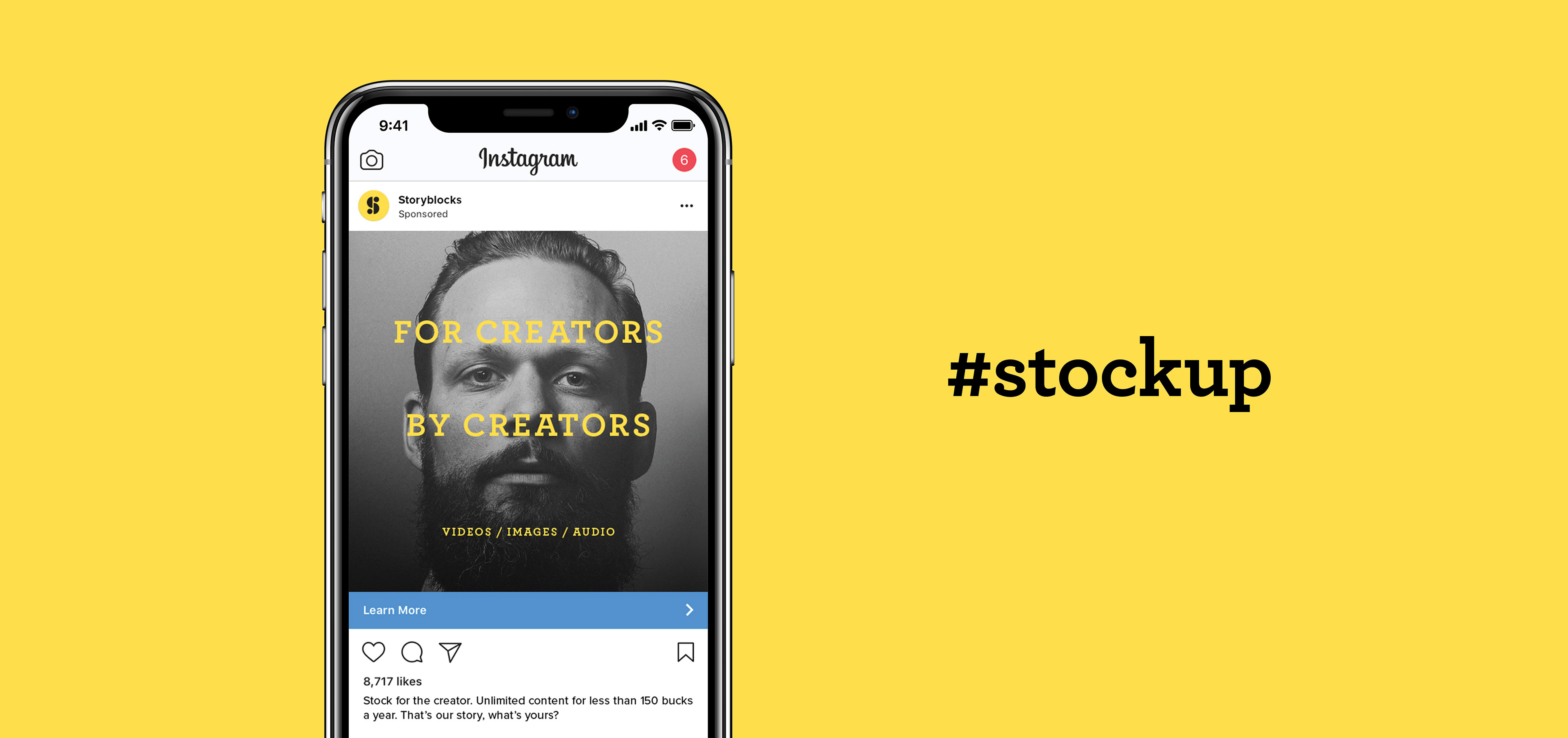 produced for BARKER Advertising
roles: art direction, design, copywriting
Associate Creative Director: Maya Kagan
Account Manager: Alex Luetkemeyer
Team Members: Nicolle Diiorio, Alex Taylor